Click on image for list of participants
Ouri plain, Tibesti Mountains, Chad
25th January - 16th February, 2017



Site references based on numbering system of Adriana and Sergio Scarpa-Falce, Aldo and Donatella Boccazzi


False colour images processed with dStretch,
a freely available software developed by Jon Harman


---
This was our second expedition to the magnificent rock art sites located on the Ouri Plain along the Eastern edge of the Tibesti Mountains in Chad, after our initial exploratory journey in January 2015. This time we have suceeded in reaching the mid-regions of the plain, visiting all the important sites of the Enneri Borou and Enneri Borbore. In the unsurveyed Western sector of the Enneri Borbore we have found a major new site with "Korossom fantastic" paintings, the northernmost occurrence of this peculiar style.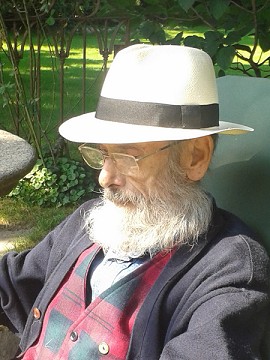 Like the previous trip this expedition too was inspired and encouraged by our dear friend and mentor Aldo Boccazzi, who participated in most of the original discoveries and provided invaluable advice and assistance to formulate our plans. Sadly Aldo passed away in June 2016 while this expedition was prepared, this account is dedicated to his memory with our deep gratitude.
---
Day 1. – N'Djamena - Camp before Moussoro
To be continued
---
We are currently planning another expedition to Northern Chad for the winter of 2018, with an itinerary to the western Ennedi (the area around Fada/Archeï). The trip will start and end in N'Djamena, and will take about 16-18 days using cars, with some shorter treks to and around the sites. A detailed itinerary will soon be available. Please visit the News page for any updates (or "like" the FJ Expeditions FaceBook page).